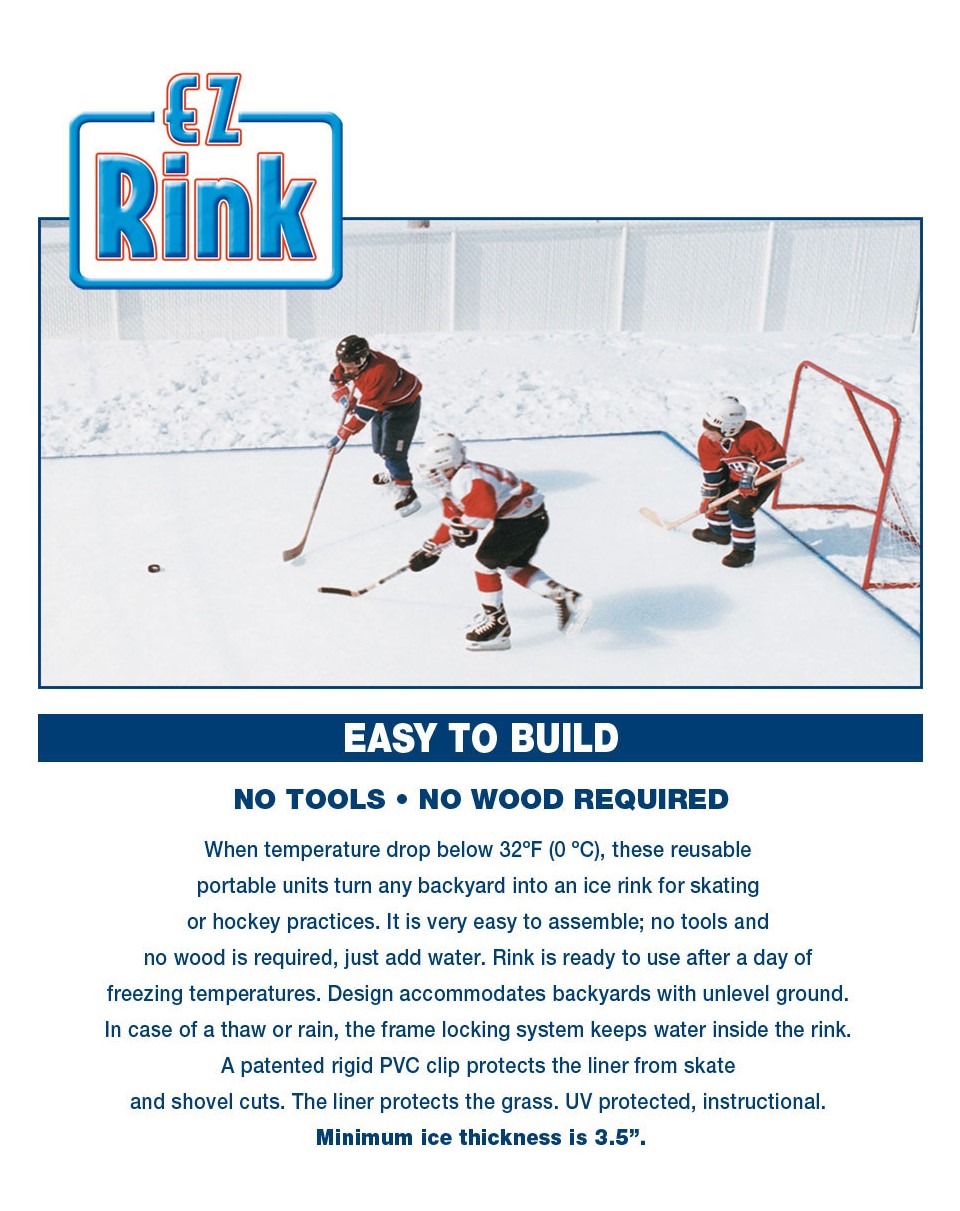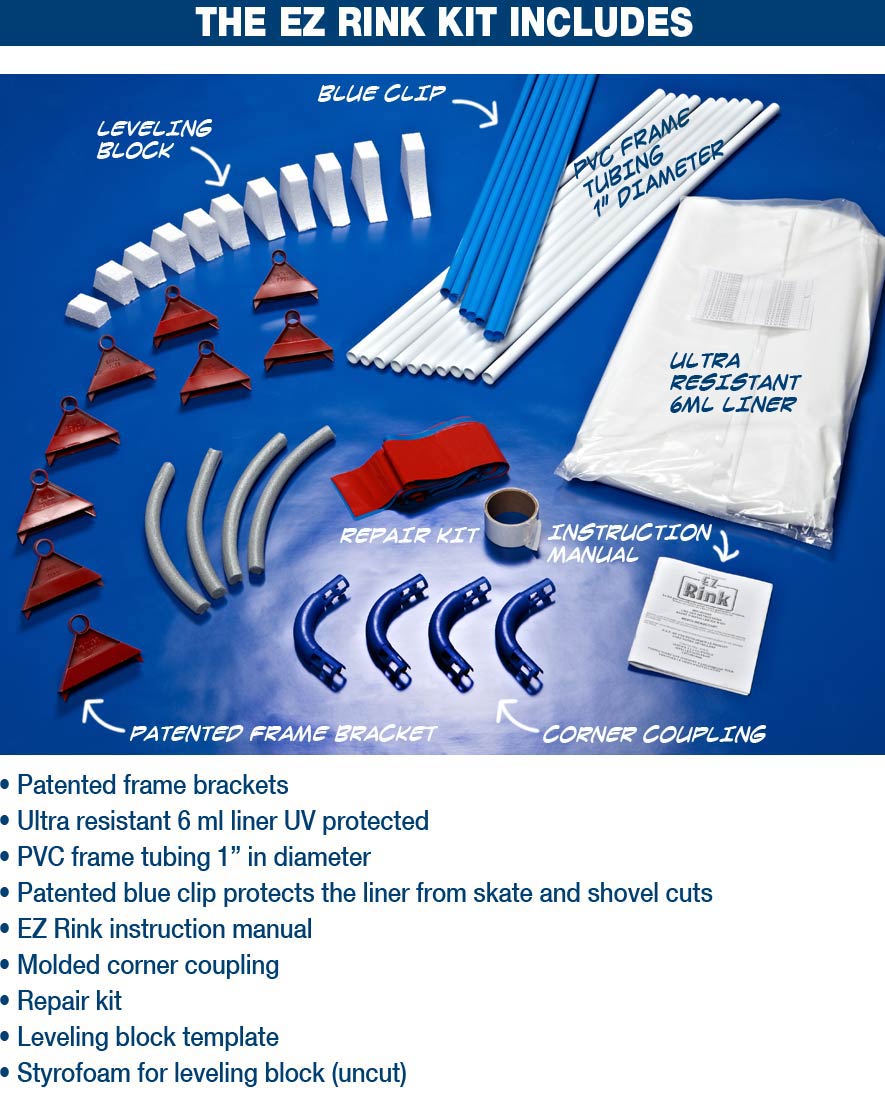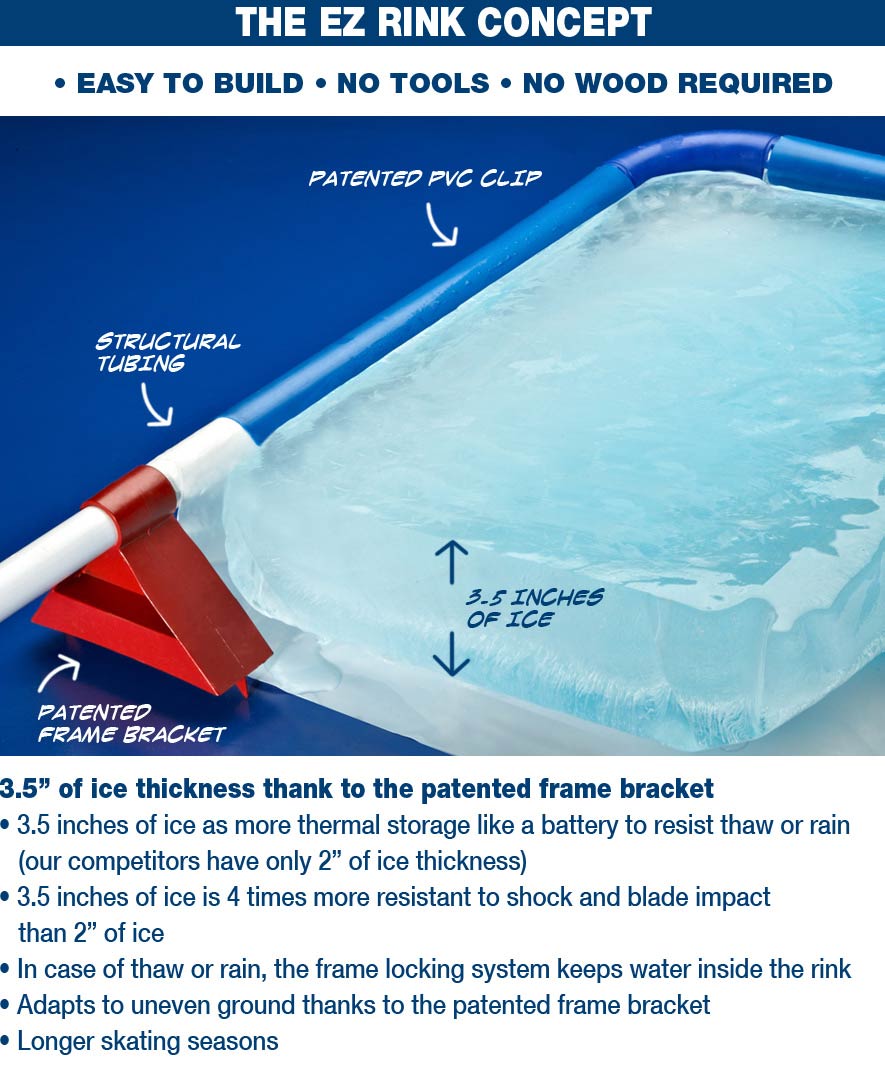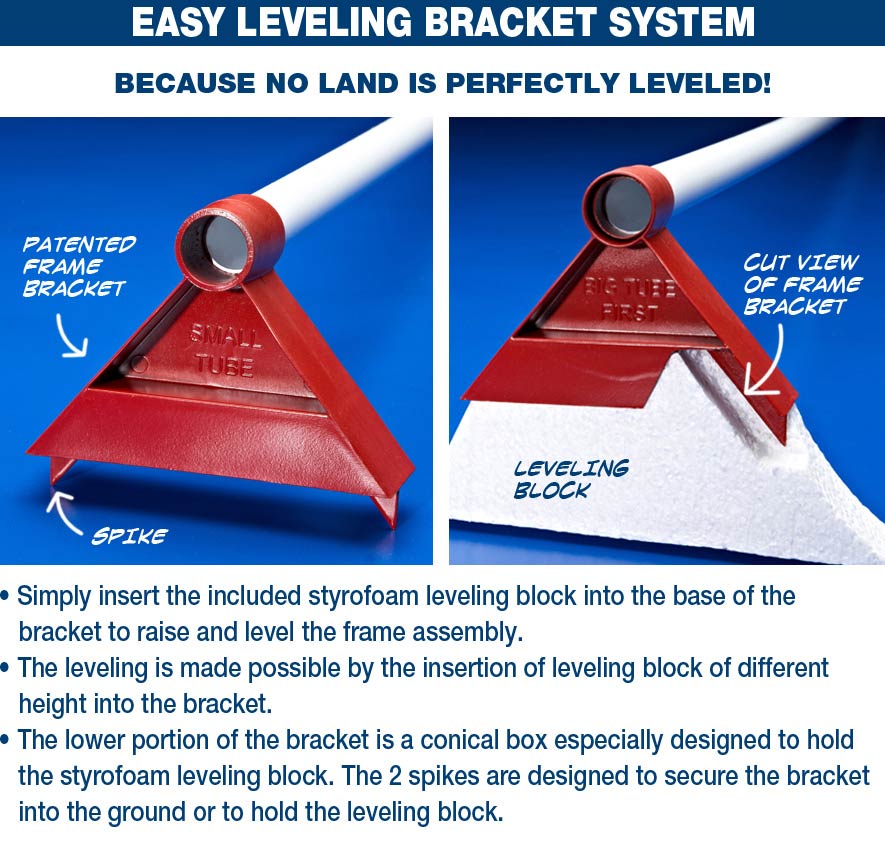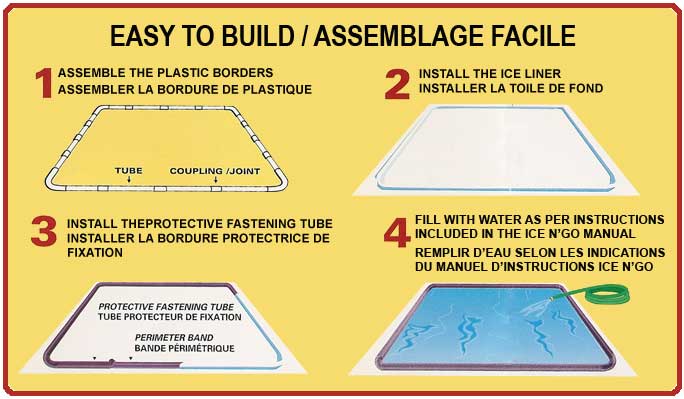 Leveling Blocks included
Ice N Go is the only company that includes all you need to make your leveling blocks.
We want you to succeed in the installation of your rink!
Because no land is perfectly level, we have included in all of our kits 1 or 2 big sheet(s) of styrofoam (depending of the size of the rink) and a leveling block pattern so you won't have to go running to the hardware store.
Leveling blocks to correct a sloping corners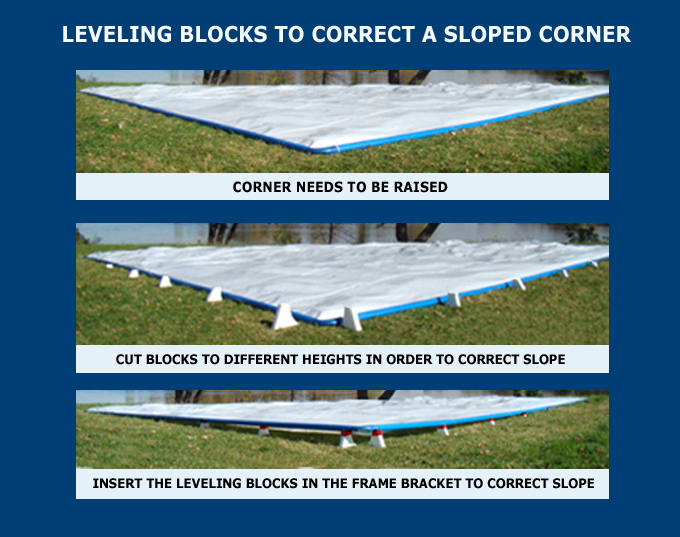 Leveling blocks to correct a sloping edges